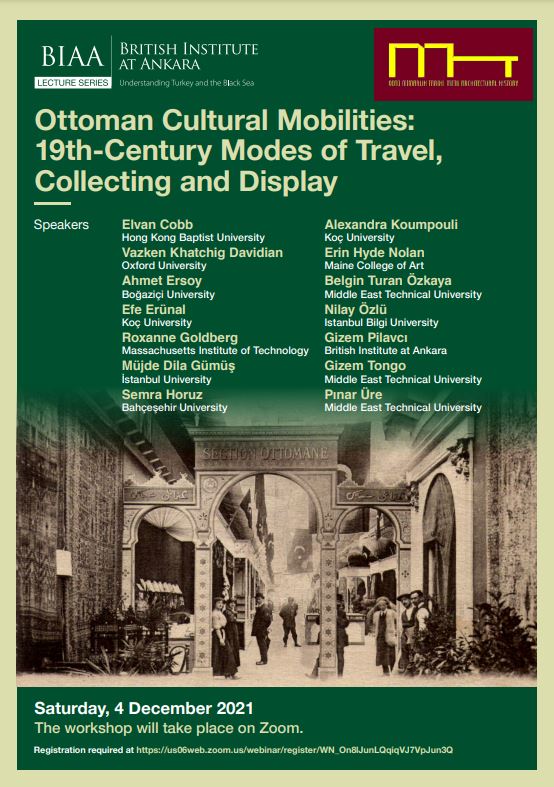 Middle East Technical University Graduate Program in Architectural History and British Institute at Ankara are collaboratively organizing the workshop titled "Ottoman Cultural Mobilities: 19th-Century Modes of Travel, Collecting and Display."
The workshop will be held via Zoom on the 4th of December.
Please register for more details.
You may find the workshop program here.